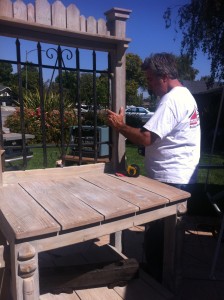 We are able to create some of our pieces to suit your personal style. Custom orders are our specialty; please don't hesitate to ask for something special. Price subject to change based on changes made to design.
Although most of our pieces are created from one of a kind items which dictate each design, we can build most items to custom heights, depths and widths. Colors can be chosen from our current color pallet or for an extra charge we can use your custom color.
Each of our listings shows a timeline for shipping, which reflects how long it takes to make each item being sold. We do not have all items in stock at any given moment. Most items show a quantity greater than "1" to reflect the availability of materials to build each piece. Quantities do not directly represent how many items we have currently built.
A phone number and zip code is required when purchasing this item so that delivery service may coordinate with you when delivering. Please include your phone number and zip code in a message to the shop owner when purchasing your item.
Basic delivery consists of curbside placement of your merchandise. Anything beyond local delivery will have to be quoted.